Entrepreneurship 101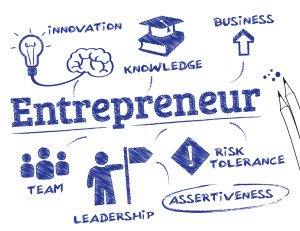 The world of entrepreneurship is filled with misleading information, outdated "sales tactics" . The traditional "salesman" persona is quickly becoming a bad tasting proverb on how not to turn out when you grow up. We have put together 5 concepts an entrepreneur can take to heart and almost immediately begin to operate on a higher level. Check them out below.
1. Learn when to walk away
Walking away from a sales opportunity can be difficult to learn and can take a lifetime to master, however, avoiding the perception of desperation can make a whole lot of difference. Why does this matter? Well, if you don't sell, you go out of business. Wasting your time selling to unqualified and time-consuming prospects can assure your place on the average floor in the world of business.
2. What really matters?
Greg McKeown, wrote an entire book on the subject. He desired to answer the question of what separates success from the herd. Watch a short clip here.
To be able to walk away from the time-wasters, you must decide what really matters. Consider the following questions:
Do I share the same values with my prospect?

Does my prospect need my service/product?

Will my prospect's life/business improve over short and long term with my product or service?
The answer to these basic criteria will help cut through the clutter and focus your efforts. Walk away from anything that does not meet those standards. However, we have only looked at your efforts. As any successful entrepreneur knows, he simply can't ration his efforts effectively without delegating.
3. Outsourcing
Naturally, a logical next step is outsourcing.  According to Bruce Judson in Go It Alone, It's far more advisable to harness the power of technology. Today, outsourcing is an absolute for your business. Learn what to spend time on. As a business owner, you simply do not have time to pore over the bookkeeping. Your time will be better spent developing relationships with customers. So outsource the bookkeeping. As an entrepreneur, never spend an unnecessary amount of time on the "skilled" parts of your business in which you are not skilled at.
4. Learn to see between the lines
"Creative marketing decisions" are not the same as your business-process decisions. You partner with a creative advertising company to do a job that you simply do not have the time to do well. Entrepreneurs build valuable partnerships not only with their customers, but with their outsourcing avenues as well. The proverb holds true, "You get what you pay for".  And if you take care of your carefully-chosen, certified, dedicated vendors, they'll return the favor – usually with additional dividends.
5. Authentic Leadership
A "person in authority" is not necessarily a leader.  (Increasingly, and sadly, this is rarely the case.)  In the Marines, the highest-ranking officer will always eat last and the lowest-ranking marines will eat first. Why? Because the Marines understand leadership. Why should the officers expect their men to die for them in battle if they do not first display a willingness to protect and take care of them? Check this video out here
Simon Sinek explains that the vast majority of "business leaders" in today's world are CEO's who take the Marine model and turn it upside down.  They would jeopardize the well-being of a frontline worker without a moment's notice to ensure their own status and paycheck. A real leader on the other hand, would sacrifice his a bonus — and part of  a paycheck – to help corporate soldiers continue to hold a job or rise in status. A leader sacrifices, a leader serves, a leader provides.