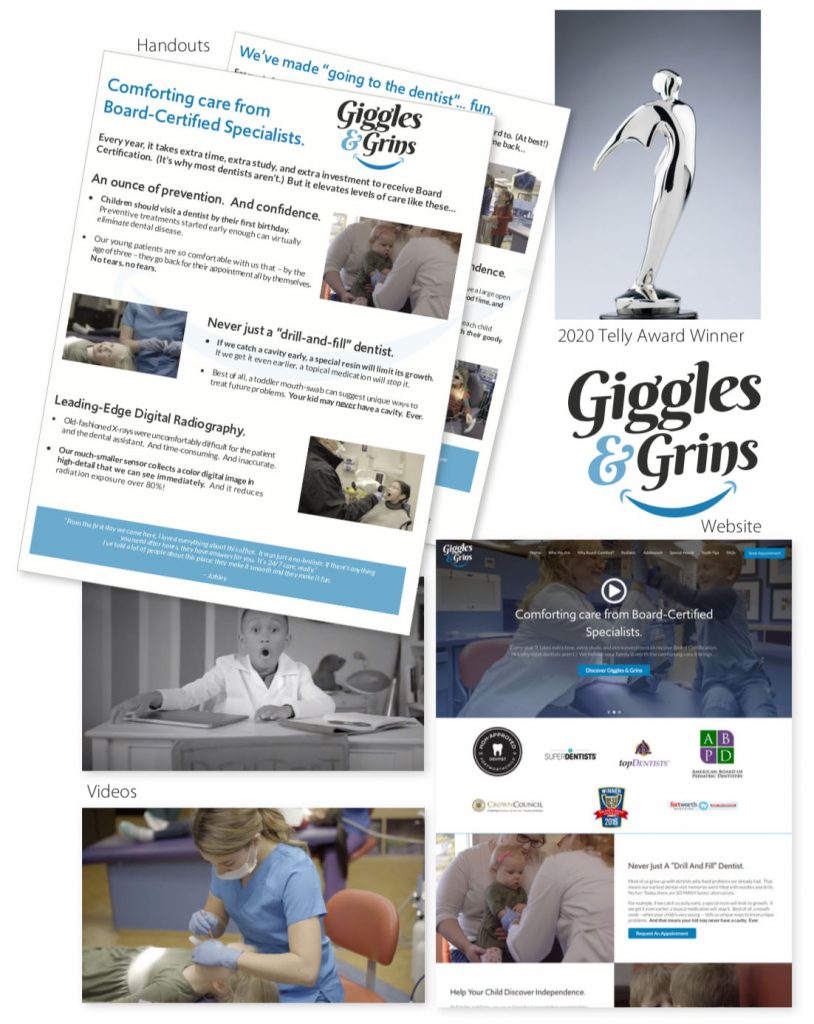 Remember when you were a kid, and how much you LOVED going to the dentist?
Yeah, well… maybe not.
After thirty years of putting pint-sized patients into fun-filled experiences, Dr. Sandra Armstrong has created something totally-unexpected. A regularly- scheduled visit to the dentist that has kids prodding their parents… instead of the other way around.
Giggles and Grins Pediatric Dentistry is a world with toys and games and cartoons, but it's a lot more than that. It's innovative ideas like open-bay treatment areas and individualized, customized care for each little patient.
We helped Dr. Armstrong tell her inspiring story with a new brand, new logo, new website, new social media program, new handouts and more. Here's what Dr. Armstrong had to say about the campaign:
"God blessed me when I found Shirley/Hutchinson CreativeWorks. We are finally not worrying about websites, social media, ratings or perceptions. And we are winning! An incredible return on investment I would highly recommend for any business!" – Dr. Sandra Armstrong, Diplomate American Board of Pediatric Dentistry and Co-Owner, Giggles and Grins Pediatric Dentistry