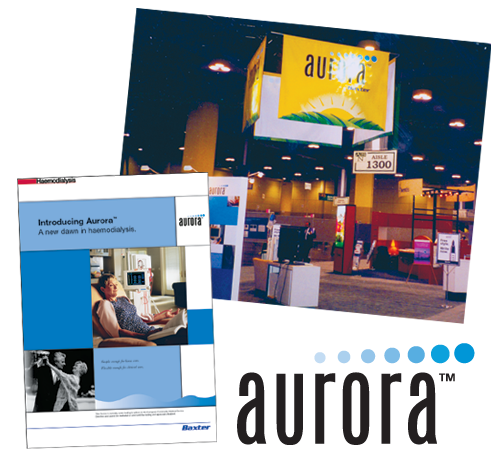 Baxter Healthcare (one of the world's largest medical companies) wanted to dramatically introduce a breakthrough kidney dialysis machine at North America's largest dialysis-related tradeshow. But the Toronto show's guidelines were so strict that most suggestions were rejected.
Baxter asked Shirley/Hutchinson to come up with something new and unexpected… that would still fit within budget constraints andshow guidelines.  What they got was a minor miracle.
After bumping heads with the "Trade-Show Police" over everything from hotel room-drops to conference hall signage, Shirley/Hutchinson had a "eureka" experience.
We'd use the human touch.
As show-bound – but disoriented – registrants gathered in Toronto hotel lobbies, actors in Baxter colors offered directions and information. Later, these "hospitality guides" walked the show's aisles, still meeting and greeting potential-customer attendees.
As a result, Baxter was the only exhibitor with a high-profile presence.
The result?
Baxter hoped for 800 leads over the course of the show. They got 1,700.