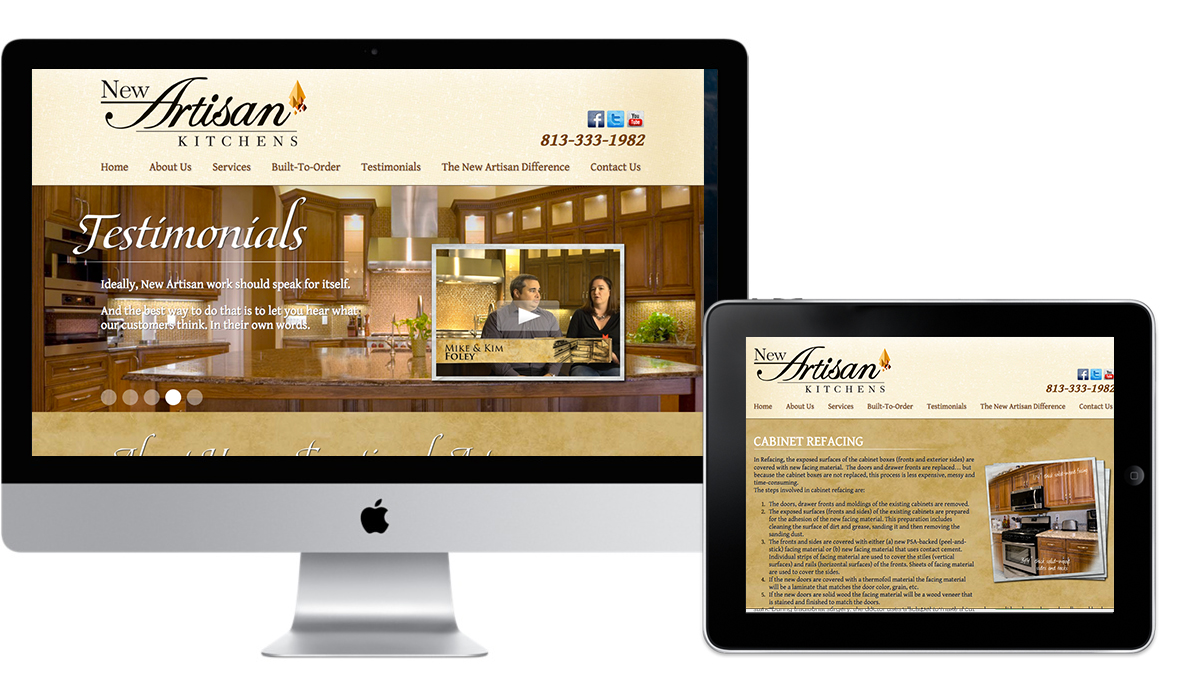 Chris Madeira and Steve Smith were talented cabinetry craftsmen with a difference… they had engineering and math degrees. As they tried to design unique solutions for creative customers, they found themselves limited by "mass-produced" products and techniques.
So they did something about it. They found better materials and began building innovative ideas… like revolving shelves hidden by folding doors. Gliding bins that close with a touch. Vertical drawers and other ingenious uses of "wasted" space.
From a marketing standpoint, Shirley/Hutchinson performed a similar transformation. A strategy, a positioning, a logo that combined "classic workmanship" with "modern ingenuity", a brand-new website inspired by DaVinci illustrations. And a number of tightly-produced, animated videos that clearly demonstrate the New Artisan difference.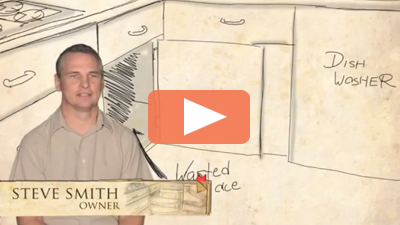 Customer orders are through the roof. Chris and Steve have expanded, added employees and looked ahead for optimum ways to manage the growth.
It's a good problem to have.