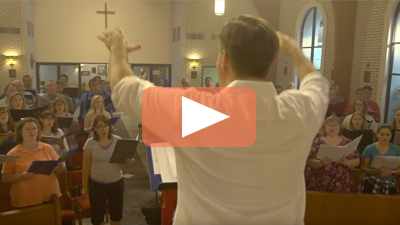 We've received a lot of unusual assignments in the last thirty years, but this one retired the trophy.
A new client wanted us to sell a hymnal.
We began looking for highly-targeted ways to speak to very-finite audiences. During our due-diligence Q&A, the client mentioned a scheduled recording session. With a nationally-sourced choir. In an ornate church building.
The resulting "music video" we produced made a social-media campaign catch fire. Our audience clicked, listened and enthusiastically shared with their networks. What happened next is best described by Sumphonia board-member Steve Wolfgang…
"Outstanding videos under John Shirley's creative eye hit 140,000 views (remarkable for a hymnal!) and received a national Telly Award. Excellent writing/production, just what we needed, can't say enough good things, unreservedly recommend S/H to others!"